Top-Tier Talent in No Time Flat
We handle the hard part of the hiring process - sourcing and vetting remote freelancers - so you can focus on your core business.
Growth...without the growing pains.
Our step-by-step approach to staffing puts every client on the path to success. We'll kick things off with a call to hear all about your project. And in the end, you'll wind up with the most qualified candidates in a fraction of the time it would take on your own.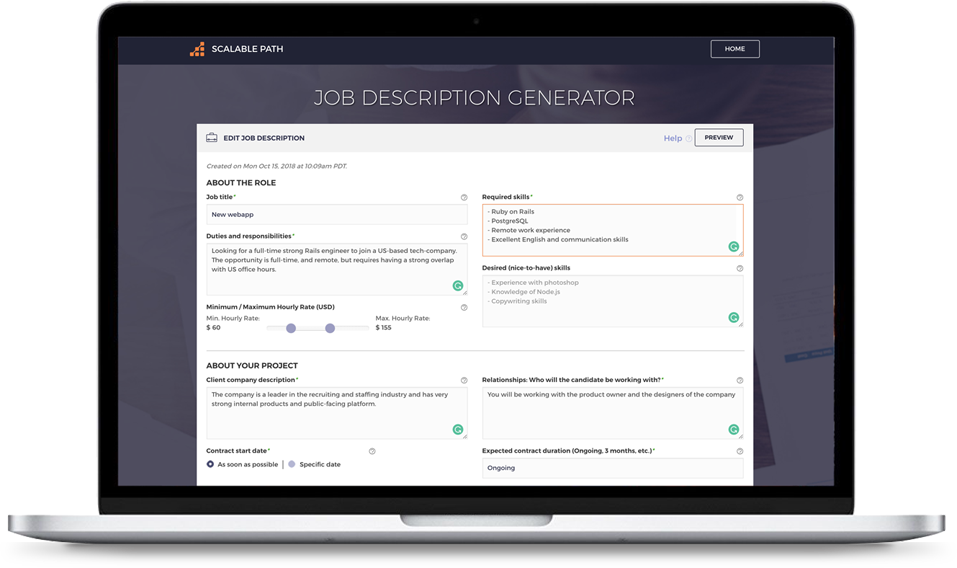 1

Understanding
Some come to us with a software project they want to build. Others come looking for an individual freelancer. At the end of the day, both situations require listening and understanding your goals.
We'll talk with you to help define your needs and translate those needs into effective job descriptions that attract the best talent.
Check out our Job Description Generator >>
2

Sourcing
We use our robust, proprietary contractor search tool and targeted outreach to invite qualified, experienced freelancers to express interest in your open positions.
With our deep roster and extensive network, chances are we can provide the technical talent you need.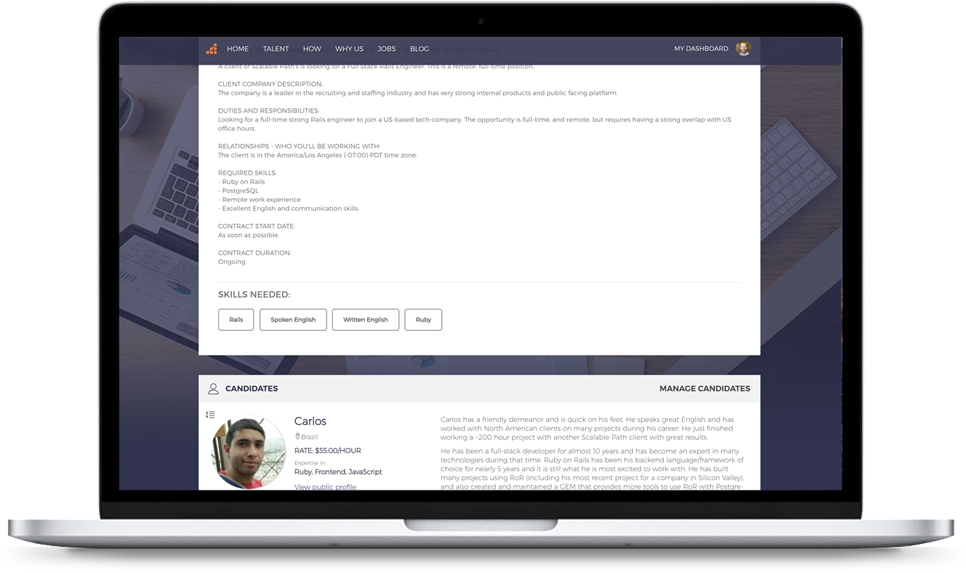 3

Vetting
Our recruiters interview the most promising applicants to assess their experience, communication skills, personality and availability.
The applicants that pass our initial interview have a technical interview with a Scalable Path software architect that includes a live coding exercise.
We write up frank, detailed notes on our top picks and present them to you along with their hourly rate.
4

Engagement
You decide who you want to interview and we'll arrange a virtual meeting.
When you're ready, we sign a contract and each freelancer becomes a part of your team.
If you're not satisfied after working for a 20-hour trial period, you have no obligation to pay.